4WD Accessories – About 4WDWorld.
4WD Accessories – A history
Ed, and his wife, Pam began Opposite Lock Accessories in Thornleigh, Sydney, in September 1974, stocking and selling motorsport equipment as well as many of the usual road car accessories.
The following year, they began selling seats, driving lights, suspension, etc to Ute owners and then rapidly progressed to bull bars, winches and recovery gear.
Ed bought a new Landcruiser FJ45 (LWB Soft Top) to tow his rally car to various Australian Rally Championship events in 1977 and soon modified this vehicle with every possible accessory. From this it was a natural progression for him to spend weekends pursuing Ute recreation.
At the end of the 1970's, Opposite Lock changed its direction, from the relatively limited motorsport market to the expanding Ute market.
Ed Mulligan could see the writing on the wall – Australians were changing their view of Ute vehicles and the role those vehicles played in our daily lives.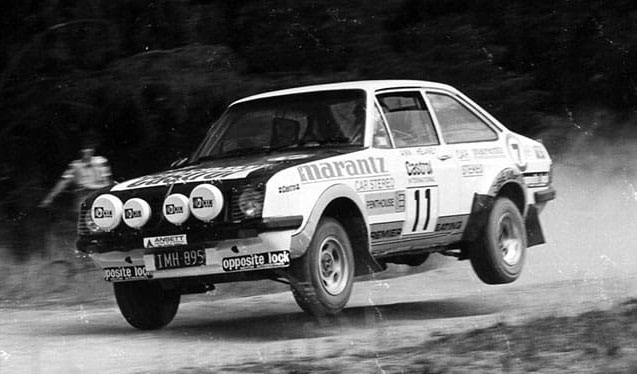 Ed Mulligan (AKA "Hooligan") letting in some air in his Opposite Lock Cortina. Circa 1974.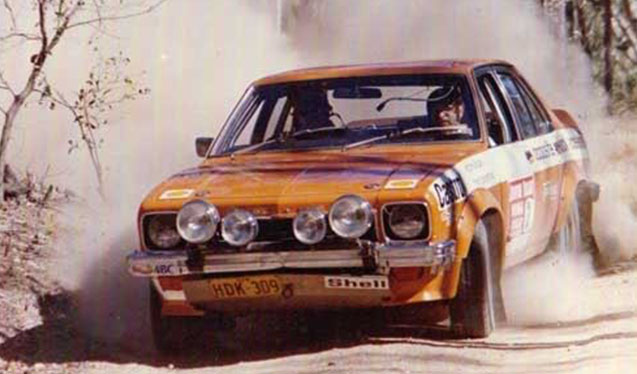 Ever passionate – On and Off Road

Ed's passion for rally driving has always been mirrored by his gusto for 4×4's and his business acumen.
A branch of Opposite Lock opened in Melbourne in 1984, complimenting the two Sydney stores. With the ever-expanding boom in 4WDs, stores were opened and acquired in Brisbane, Canberra and Tamworth, and franchises began in the mid-80's in Orange and Wagga.
The demo vehicles at the business became 60/62 Series Landcruisers, Hiluxes, Navaras, Patrols, etc.
But with the arrival of Paul Keating and the floating of the Aussie dollar – the Ute boom slowed as the recession we had to have arrived with a thud we didn't want!
The result saw Ed sell the Opposite Lock name to his franchisees and concentrate on the previous headquarters at Rydalmere, in Sydney, now trading as Auto Team.
With lower overheads and by trading seven days a week the business grew to become Sydney's largest Ute outlet until Ed sold it in 1999.
Forwards and Onwards at a blistering speed.

In the meantime, Ed had also started Ute World on the internet in 1997 – creating a way to successfully compete with ARB and TJM's catalogue marketing.
Ute World combined the area of accessory specialists with service and repairs, wheels and tyres, Ute modifications, parts operations and tours and training specialists.
The product range and outlets of Ute World grew and, coupled with a 1800 number and Ed's immense product knowledge attained over the years, ensured customers and outlets were well catered for.
Ute Shop was started in 2000 to promote online purchases.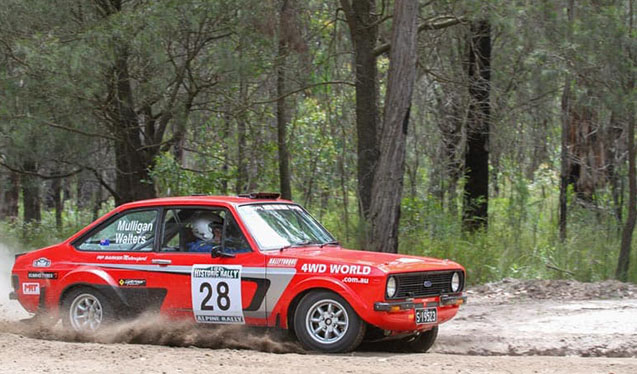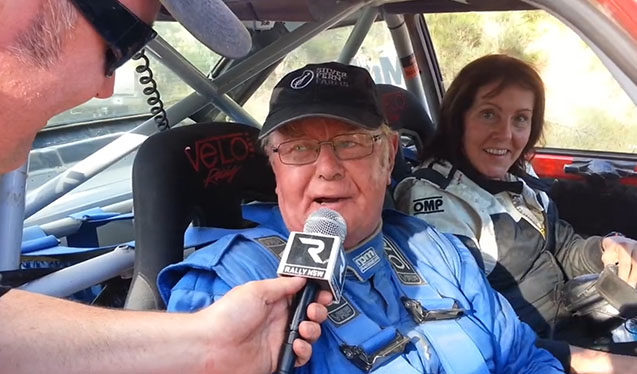 Ed's motorsport career has involved a variety of surfaces and vehicles, from competing in the 1970 Round Australia Rally as a young lad to owning and driving one of Australia's first monster trucks and touring with the American monster truck legend Big Foot.
Most, however, have involved dirt, off road and the outback, bringing a unique quality to the man who runs Ute World.
His competition background includes:
Rallying in State and National rallies for 25 years; he was a nationally classified rally driver (Australian top 10) 1973-1983.
Off road racing included stadium off road events and the Goondiwindi long course.
Circuit racing included competing in Series Production (Commodore) in 1983.
Monster Truck competition and displays between 1985 and 1995, including the International Challenges in 1989 and 1991.
4×4 Accessories – A huge range for all popular makes and models PLUS all year round specials!
4×4 Accessories – We've not only got the know how to give you the best advice possible, but also a HUGE range of the best brands in four wheel drive accessories. And because of our buying power and our long established relationships with our trusted suppliers, we're able to offer great value and delivery times. Look no further than 4WDWorld for all of your 4×4 Accessories, performance enhancement and task specific modification needs.
Or, if it's now after hours use THIS FORM to request a callback. We'll be in touch promptly!

Proudly Serving All of Australia
With FREE SHIPPING for residents of the Eastern Australia.